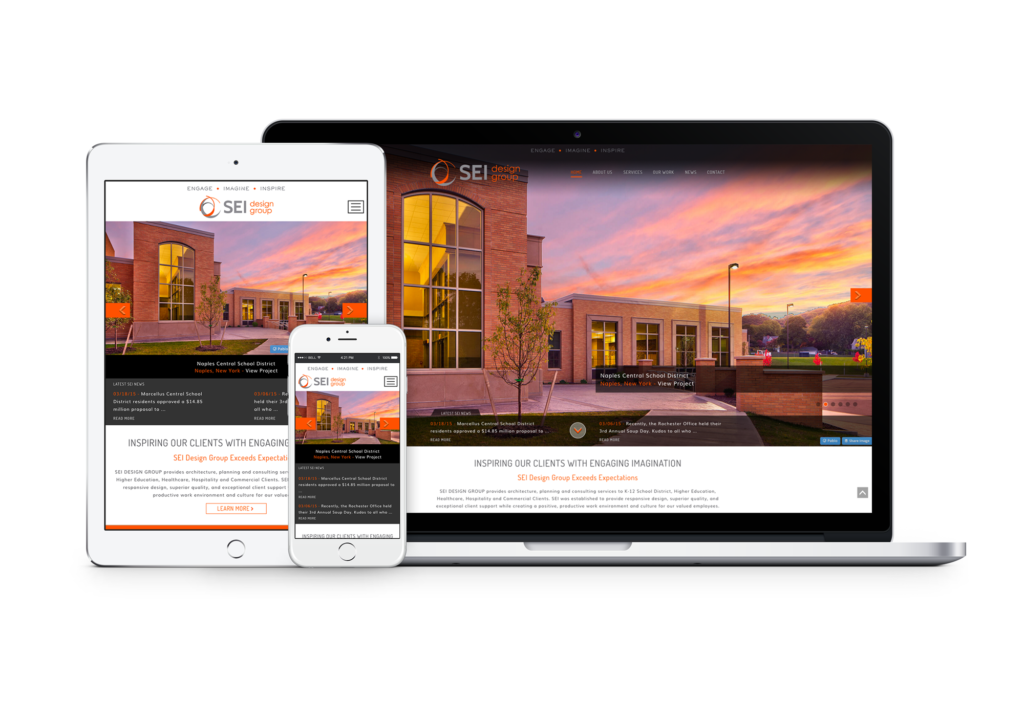 After creating SEI Design Groups new revised brand, we immediately started working on their outdated website. They needed a complete new responsive website and CI helped design and populate their new space with high-end photography, layout and content. The new website built on a custom PHP CMS boasts a new easy to update portfolio, a team area with rollover images and pop up bios, a complete blog area that is automatically uploaded in different pages throughout the website and an easy to use interface.
While the website was being constructed, CI was able to upload a temporary website that had the new brand on display so SEI could have a cohesive look during trade shows until the completed website was done.
Creative Ideology helped in every stage of the web development, from the architecture of the site, wrote headlines, edited client content, managed and directed the imagery and custom photography that was needed. CI hired and directed a professional photographer (Matt Wittmeyer) to take the team pictures and custom in-house photography of SEI staff at work to add to the visuals of the website. The results were amazing.
SEI was able to have a completed website on time for their 10th Anniversary celebration in June. Everyone loved the website and thanks to the help of development firm Basch Solutions and the design and prep from Creative Ideology, the website was a hit with SEI partners and employees plus all the attending clients.