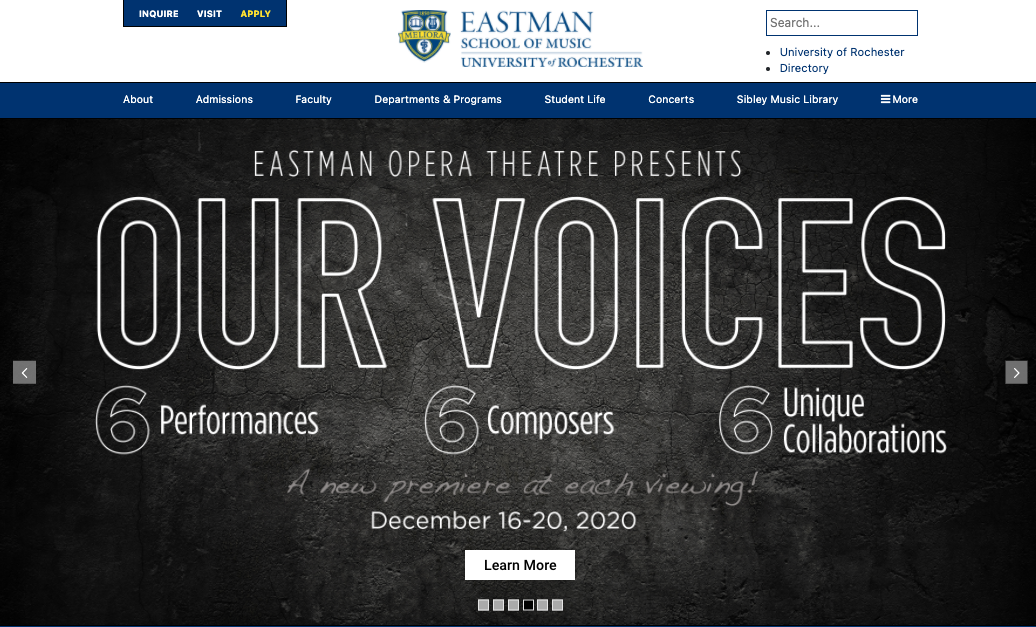 Trying to re-invent how we put together performances, we had to come up with virtual options for popular events. Those included Holiday Sing, a holiday performance from students and faculty at Eastman, and the fall opera. I was in charge of functionality and what was needed for promoting the events as well as collecting the numerous assets needed that were supplied by students and faculty. This involved communicating submission needs, collecting videos, editing and designing the presentation.
For the Our Voices I created the promotional animation and set up the WordPress page. Also in charge of setting up the YouTube library and automate the release.
We received 1000+ views in the weekends they showed. Success!